Julie Rogers Theatre Seating Chart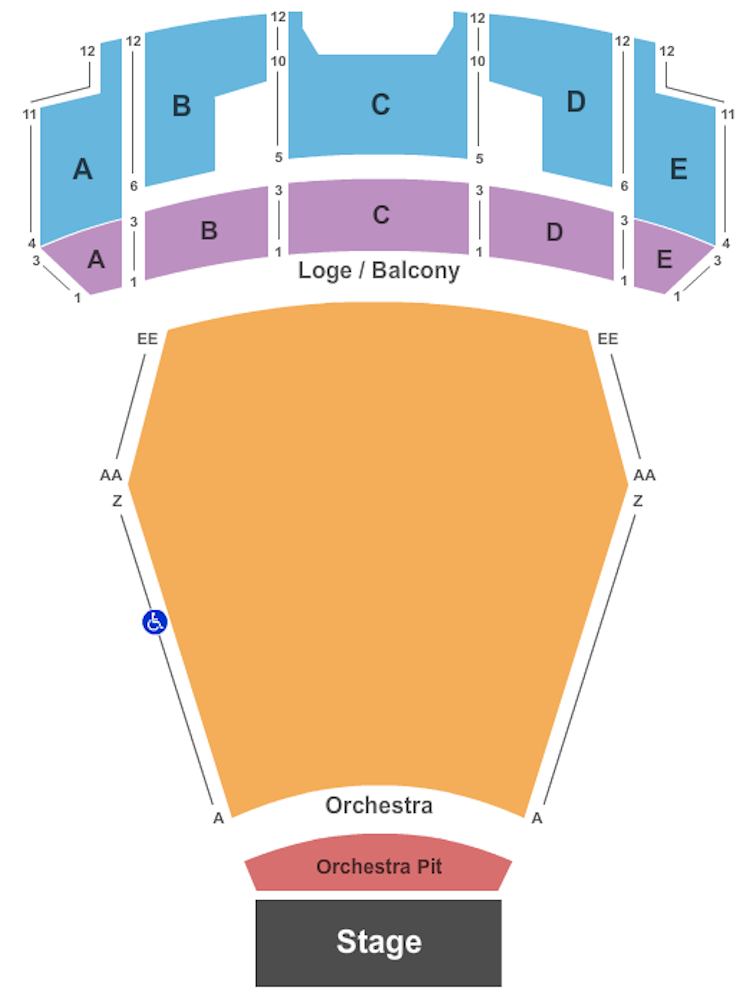 Julie Rogers Theatre offers a maximum capacity of 1,651 seats. This seating includes about 1,241 seats in the Orchestra area and a combined estimated 410 seats in the Loge and Balcony sections.
Accessibility seating is available in sections Q101-112.
Standard seats are theatre-style seats with cushioning and sturdy seat construction so that guests can sit back and relax during the show. Seats offer plenty of legroom as well and excellent sightlines at all points of the theatre.
NOTE: The seating chart above can be subject to change depending on the type of event. Always check the seating map when selecting your tickets for each individual event.
Purchase your tickets today to reserve your desired seats. View the Julie Rogers Theatre schedule to buy tickets for all upcoming events.
If you could like to read more about the ticket and refund policies, please read the ticket information page.